Our goal is to empower our customers with the best core Banking solutions to achieve optimal results. Therefore we are strongly committed in delivering a state-of-the-art Oracle Core Banking Solution. DBS – Digital Banking Solution is part of Credirisk, an Oracle Gold Partner with the main purpose to maximize the potential and outcome of Oracle Core Banking products!

Flex Cube
Oracle FLEXCUBE Universal Banking is designed to modernize a bank's core systems efficiently and transform the bank to a digital, agile, connected and efficient Bank of Tomorrow.
OFSLL
Oracle OFSLL (Oracle Financial Lending and leasing)
The Oracle Financial Services Lending and Leasing solution focuses on providing a superior experience to the customer and the financial institution through its comprehensive and unified solution.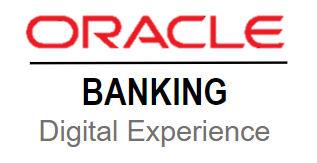 OBDX
Oracle Banking Digital Experience an end-to-end enterprise digital solution for banks 
Flexcube for Microfinance
Oracle FLEXCUBE for Microfinance helps financial institutions overcome the inherent challenges associated with financial inclusion initiatives, such as the high cost of low-value transactions, risk of fraud, and lack of adequate infrastructure, collateral, and credit history.